Uso del producto:
Panel de mármol de PVC Puede reemplazar el mármol natural, el tablero de MDF, la madera natural, el ladrillo cerámico, el tablero de plástico de aluminio y otros productos, ampliamente utilizado en túneles, metro, aeropuertos, centros comerciales, hospitales, KTV, hoteles, oficinas, cocinas, baños, laboratorios y Otros espacios de la decoración interior de paredes.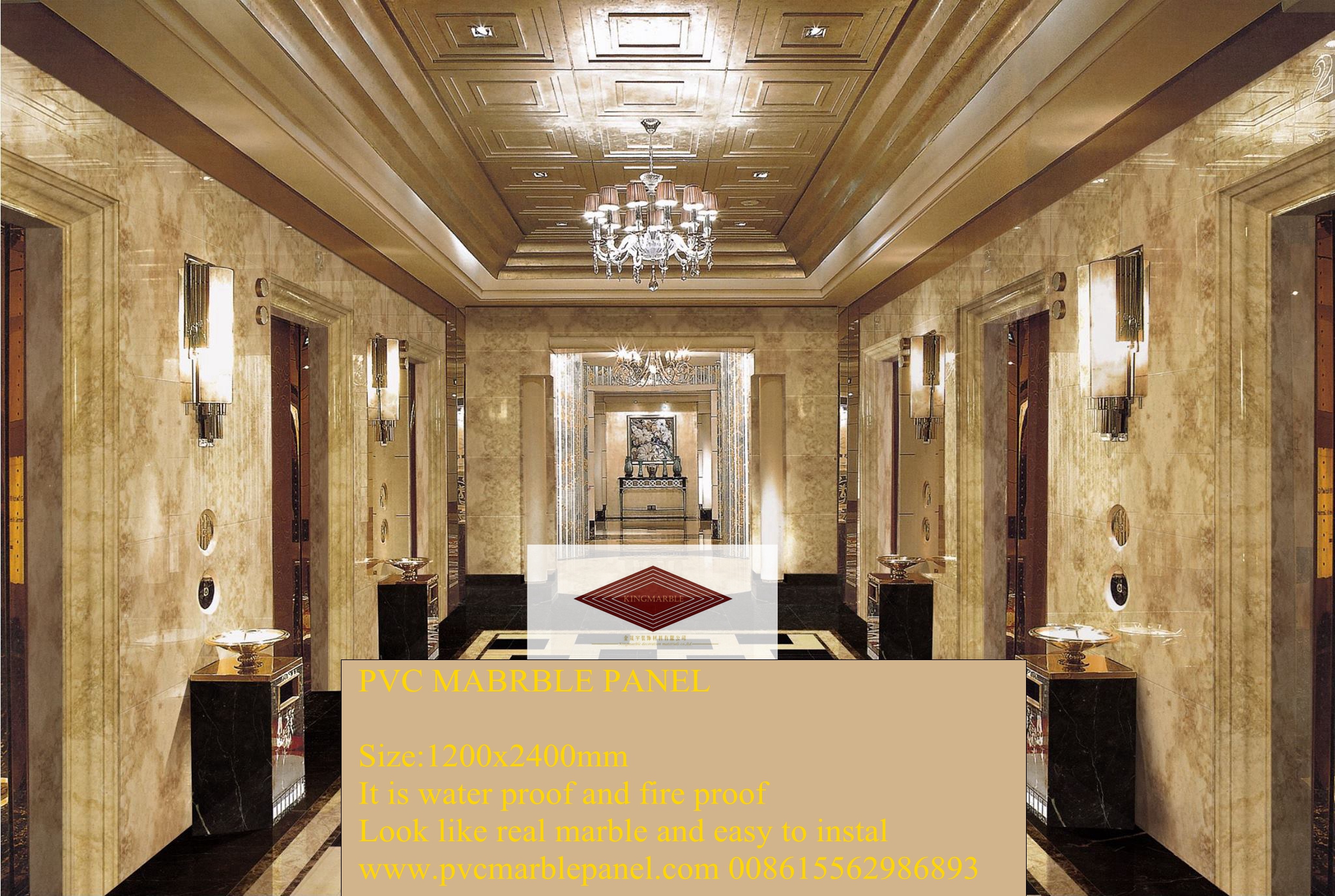 Product name

High Glossy UV Board ; UV wall panel;Marble Texture Board;Marble sheet ;Marble Plastic sheet ;

faux Marble sheet

Usage

For interior wall

Material

PVC rigid board+Marble design+UV coating+PE protective film

Regular specification

Standard size:1220mm x 2440mm 1200mm x 2200mm

Thickness:3.5mm~3.6mm

Conventional thickness:

2mm/2.2mm/3.0mm/3.3mm/3.5mm/3.6mm

Surface treatment

UV coating

Quality

1) Non flammability:PVC decorative board is non-flammable and conforms to the national grade

2) Water-proofing and moisture-proofing: The product is allowed to long-term expose to moist environment.

3) Problem free:PVC decorative board provides good insulation against bugs, fungus and corrosion.

It can last for a long-time and will not corrode.

4) It is glossy, wear-resistant, easy clean, the hardness can reach 3H-6H.

5) The weight is only one fifth for the natural marble, and price is one tenth of the natural marble.

Application

The ideal substitute of natural marble, are widely used in decoration of interior and exterior wall,such as,restaurant,hotel,villa,KTV,supermarket, bar, cafe,office,kitchen,toilet,Hotel lobby,Toilet room,kitchen Room,

supermarket, airport,subway station.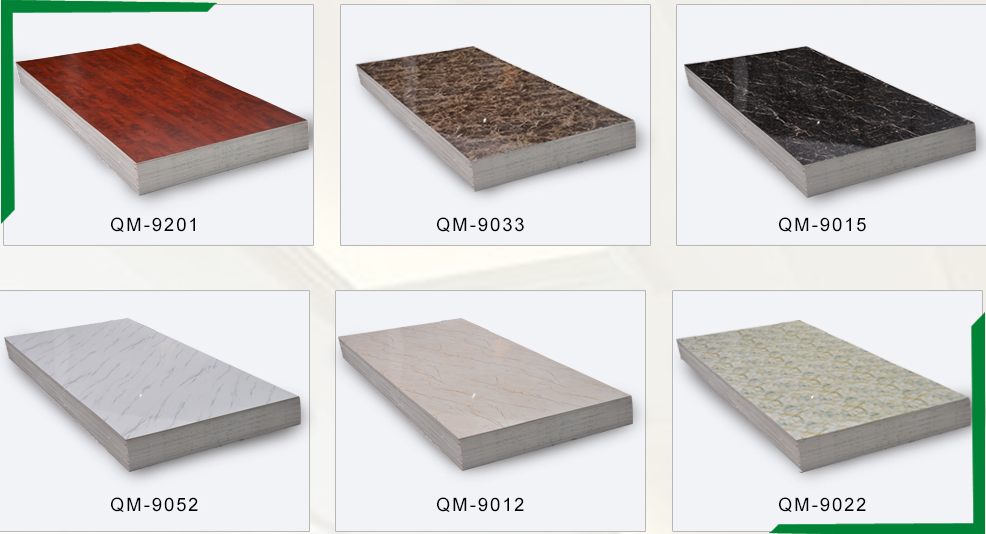 1. capas protectoras de superficie
Las capas están compuestas por una capa impermeable, una capa de patrón de color y una capa protectora. Procesada por la tecnología especial avanzada del mundo. La capa protectora es la capa de recubrimiento UV, resistente al desgaste, a prueba de moho, antibacteriana, fácil de limpiar, con una dureza de hasta 3 h 6 h.
2. capa de material básico
Hecho de tablero de plástico calcificado. Procesado con mármol, textura de grano de madera o panel decorativo personalizado.

Tendencia de desarrollo de impresoras para láminas de plástico.

• En lugar de mármol natural, utilizado para la decoración de paredes interiores y exteriores;
• El tablero de la superficie del baño, hotel, cocina, mercado, etc .;
• Reemplace las tablas de mármol, granito, madera, metal en muchas soluciones.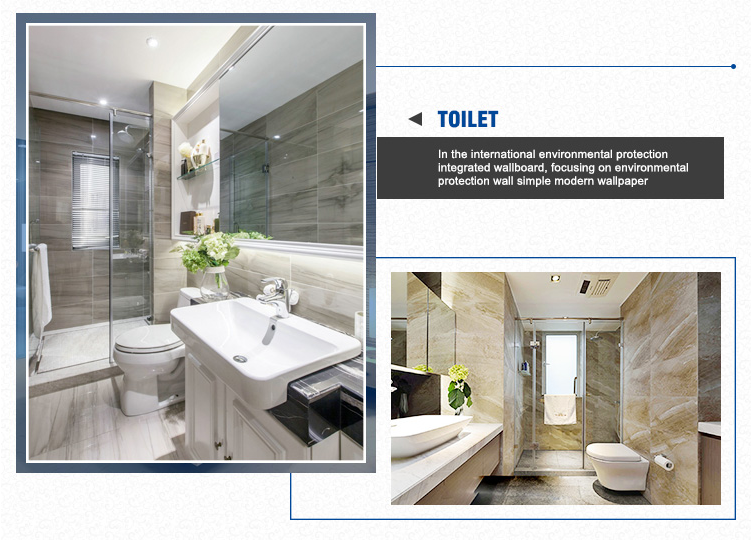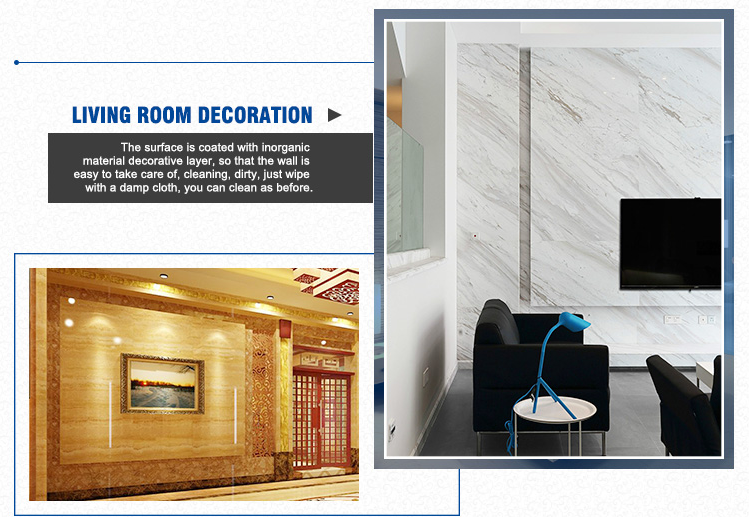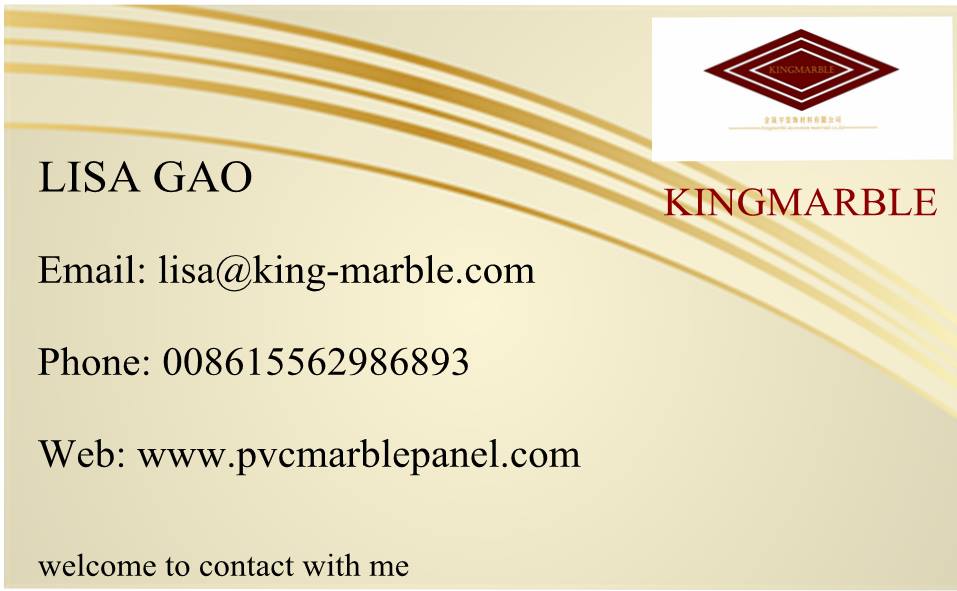 PRODUCTOS POR GRUPO : Panel de pared interior > Panel de pared del PVC veteado